Posted on
By The Brabar & Panterie
Posted in Bras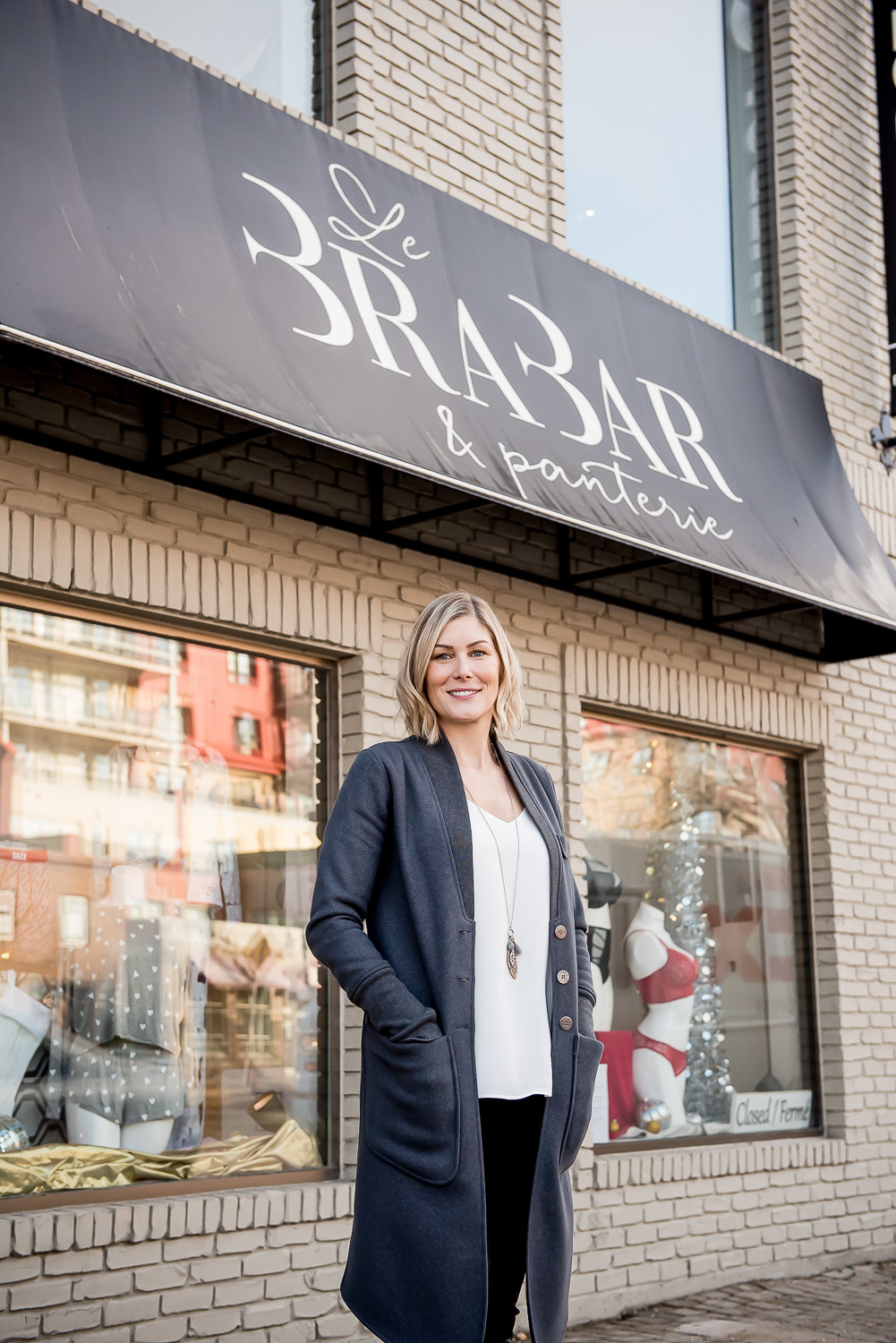 Ever wondered who created the first bra? We have a handful of women to thank for innovating the undergarment industry and creating the bras we know today. In light of women's history month, we're going to take a look back at the women who paved the way for modern bras.

We're also going to share the origins of The BraBar, including where we started and where we are now.
Notable Women in Lingerie History
Can you imagine life before bras were invented? Women had to wear corsets each day. These garments were incredibly uncomfortable; they restricted breathing and even caused the back muscles to atrophy. 
The following women redesigned traditional undergarments to promote comfort, support, and style. The invention of the bra can be attributed to:
Herminie Cadolle (1845-1926)
Credited as the inventor of the modern bra, Hermine Cadolle made history when she split the traditional corset into two. The upper half, which was designed to support the breasts, featured two shoulder straps to secure the bra. Her invention prioritized comfort over style; it was a solution for those who found corsets to be too restrictive. 
Herminie went on to sell all kinds of female undergarments. She fit bras for princesses, actresses, and other celebrities. The Cadolle business is still up and running to this day.
Mary Phelps Jacob (1892-1970)
Also known as Caresse Crosby, this woman's invention was prompted in part by the discomfort of corsets and by the desire to support the breasts without affecting the appearance of a dress. She made a bra using pink ribbon and two handkerchiefs. 
Jacob filed the first patent for a bra, which was called a "Backless Brassiere". Eventually, she started a business called "Caresse Crosby". Later, she sold the Backless Brassiere patent to Warner Brothers Corset Company. 
Ida Rosenthal (1886-1973)
Rosenthal was the owner of a dress shop named Maidenform. She innovated the idea of using cup sizes to distinguish bras. Rather than flattening the breasts (the "Boyish Form" was a popular style during the Flapper era), these bras were designed to support them. 
Originally, Rosenthal created this accessory to help her dresses fit her customers. But as sales increased, she began to sell this product separately. Rosenthal went on to sell other styles of bras, including maternity bras.
History of The BraBar
Founder, Sharon Phillips, started The BraBar in 1996 after closing Gotcha Lingerie, which she had run for 10 years. While owning Gotcha Lingerie, she realized that many women didn't know how to find bras that fit them properly. On top of that, department and mall stores did not offer the size ranges to accommodate most women. 
Sharon recognized the need for a service-orientated specialty store; a place where women of all ages, shapes, and sizes could find a bra. When she closed her typical lingerie store to open The BraBar, people thought she was making a mistake. At the time, bra fitting services were not well known or sought after. The BraBar was the first and only store to focus solely on bra fitting. 
The BraBar quickly gained a great reputation for providing excellent customer service and expertise in all things bra-related. The business saw massive growth in the first 10 years as women began to seek bra fitting services and customers shared their positive in-store experiences. Word of mouth continues to be the #1 source of new customers for The BraBar.
Today
Crystal Adamson (Sharon Phillips' niece) grew up working at the BraBar. She returned full-time in 2011 as the general manager. Crystal purchased the company in 2013, and Sharon retired. 
After purchasing the BraBar, Crystal worked with Fusion marketing to modernize the brand. This included a new modern website (but didn't include direct e-commerce) as well as a new logo and tag line. 
At The BraBar, we changed our POS system to Lightspeed during the first COVID lockdown in March 2020. This enabled us to launch our current e-commerce store, which is connected to our in-store inventory. 
We've now had an e-commerce site for just over a year. Although most women prefer to receive personalized service and shop in-store, it's been great to have during the pandemic.
Book Your Personalized Bra Fitting Service Today
The history of bras brings us to where we are today. At The BraBar, we help women of all ages, sizes, and shapes find bras that fit their bodies. If you're looking for bras, panties, or swimwear in Winnipeg, check out The BraBar!