Posted on
By The BraBar & Panterie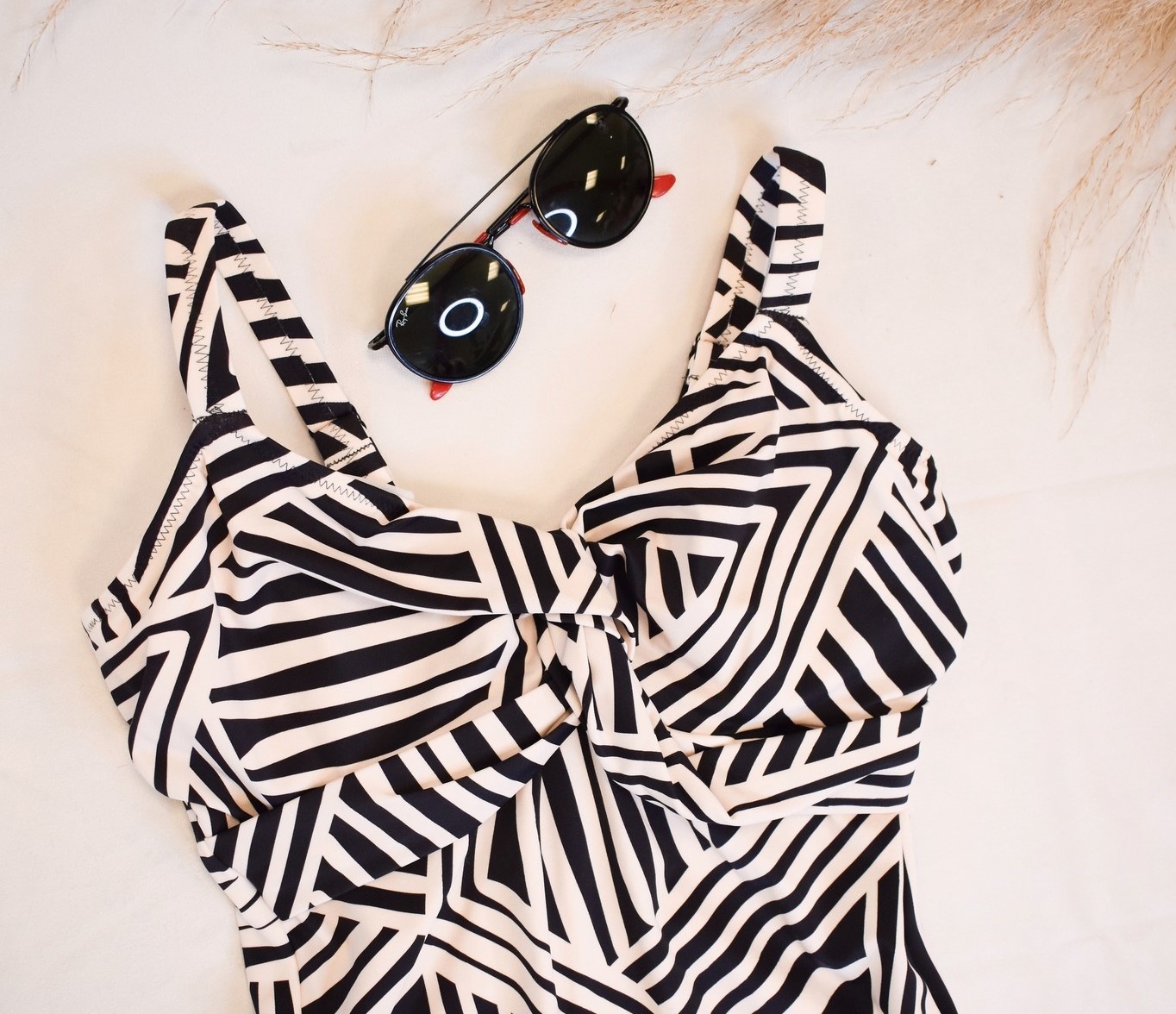 Once you try on a high-quality, well-fitting swimsuit, you can never go back. And now that you've found your new favourite bikini, you want to make sure it lasts.
But a lot is working against you. Think of all the things that can damage your bathing suit, including:
Pool chemicals & chlorinated water

Hot tub temperatures

Sand 

Saltwater

Deodorant

Sunscreen 
Each time you visit the beach or your condo's pool, all these things take a toll on your bathing suit. The good news is that you can protect your swimwear by washing it carefully. How do you do it? 
We're here to share exactly how to wash and dry your swimsuit to minimize damage. Ensure your bikini holds its shape and colour for as long as possible. Here's how to take better care of your swimwear in Canada:
Washing Your Bathing Suit
At The BraBar, we recommend hand washing your swimwear as soon as you've finished using it. This is especially important when it's been in chlorine or saltwater. 
In addition, it's important to use the appropriate wash. Not sure which product to use? We recommend washing your bikini with The Forever New Splash Swimwear Wash. This gentle detergent will keep your bathing suit clean without causing damage. 
It's a specialized wash for swimwear that neutralizes chlorine and saltwater. It's also effective in removing oils from sunscreen, all of which can break down the fabric and elastic of your swimwear. Using this product will extend the life of your bathing suit. 
If you don't have this product on hand, use a mild hand soap instead of laundry detergent. And if you cannot wash with soap right away, your swimsuit should at least be rinsed with clean, cool water.
Here's how to properly wash it:
Rinse.

Start by filling up a sink or large bowl with lukewarm water. Then, submerge your swimsuit to remove chemicals from the surface. 

Wash.

Add your specialized wash product or mild soap to the water. Then, submerge your swimsuit again. Massage the product into the swimsuit, paying extra attention to sunscreen stains and/or residual salt. Rinse it clean again.

Gently dry.

No wringing-out or machine drying here. We'll explain exactly how to dry your swimsuit in the next section.
Can't hand wash your swimsuit? You can still use a washing machine in a pinch; just make a note of the following key pointers:
Use cold water
In the washing machine, high temperatures can damage the fabric of your bathing suit. Change the temperature to cold water to keep your fabric in better shape.  
Buy a mesh laundry bag
If you must use a laundry machine, don't do so without a mesh laundry bag! These are used to protect delicate fabrics in the wash, including bras and bikinis. 
Select a delicate cycle
To wash swimsuits without damaging them, choose a wash cycle designed for delicate fabrics. A gentle cycle will be less abrasive on the fabric.
Drying Your Bikini
We know—it's so tempting to put your swimsuit in the dryer with the rest of your clothes. But we strongly recommend against this. 
Why should you never put your swimwear in the dryer? In high heat, the elasticity of the fabric will rapidly deteriorate. Putting your swimsuit in the dryer even just once will cause irreversible damage. Don't do it! 
Hanging your bikini to dry can cause problems, too. The combination of gravity with your water-soaked swimsuit can cause the fabric to stretch out. And if you hang it over a metal rod, the metal can alter the shape and/or leave a rust stain behind.
The safest way to dry it? Lay the bathing suit flat. Place a towel underneath to absorb the water and keep it out of direct sunlight. This method may take longer, but it's worth it to keep your bikini intact. 
Once your bathing suit is completely dry, you can store it safely in a drawer. Be sure to wait until all the moisture is gone, or else you could end up with mildew on your swimsuit.
How Often Should You Wash Bathing Suits?
Ideally, you should wash your bathing suit after each use. Otherwise, all the chemicals it's exposed to will deteriorate the fabric.
The best time to wash a swimsuit is as soon as you're done wearing it. This minimizes the amount of time that pool chemicals sit on the fabric. 
Things To Avoid
The next time your need to wash your bikini, keep in mind these key takeaways:
Store it out of the sun

. When you're wearing a swimsuit, you're usually out in the sun. But that doesn't mean you should store it in the sun. Store your bathing suit out of direct sunlight; UV rays can cause fading. 

Avoid sitting on surfaces that may be abrasive to your swimsuit

. This includes concrete, rocks, sand, and wood. For extra protection, lay down a towel before you take a seat. 

Don't wring out your swimsuit

. If you're trying to dry your bikini, but it's holding on to water, resist the urge to wring it like a towel. Instead, gently squeeze it to get the water out. 

Minimize your time spent in hot tubs

. Jacuzzis are super relaxing but hard on bathing suits. If you plan on soaking in a hot tub, you might want to wear an older swimsuit that you aren't as attached to. 

Don't leave your bathing suit to soak overnight

. Swimsuits spend a lot of time in the water, but prolonged periods can eventually wear them down. At the most, let your bathing suit soak for ~30 minutes. Then, store it in a cool, dry place. 
Find Your New Swimsuit at The BraBar Today!
With the above care tips, you'll keep your bikini looking brand-new all season long. Need help finding the perfect swimsuit for your winter getaway? At The BraBar, we sell Canada bras and swimsuits. Browse our selection today!