Posted on
By The BraBar & Panterie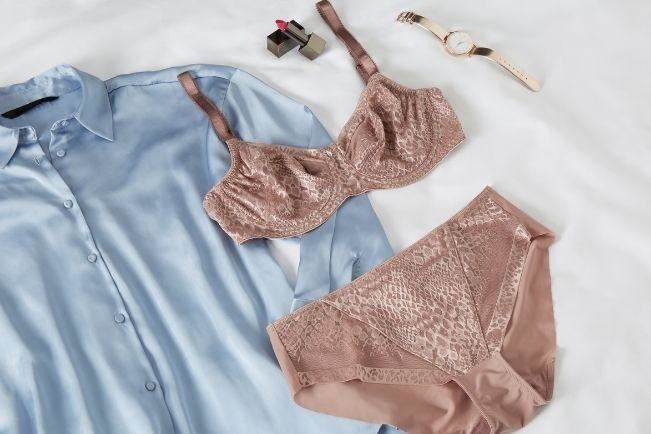 You might read that title and think, "I know how to wash a bra; I've been wearing them for years!"
But if your bras don't last as long as you'd like, or you notice they quickly lose their shape and elasticity, then it's time to change your washing routine. Have you tried hand washing your bras?
Washing your bras by hand may not be all that exciting, but it's necessary if you want to prolong the lifespan of your bra. At most, the process will take you 15-20 minutes (and some drying time after that). 
Laundry experts agree that you should wash your bra every 2-3 wears. But how should you wash your bra?
By taking proper care of your new bra, you can ensure the longest lifespan of your garment. Always follow the instructions on the manufacturer's tag. 
We're going to break down how to wash bras properly and why hand washing is better for your bras than machine washing:
How To Hand Wash Bras
If you've never tried hand washing bras before, you've come to the right place. Here, we're going to walk you through it step-by-step:
What you need
First things first: Rounding up your supplies. You won't need much for washing bras, but it's important to choose the right selection of items:
A gentle laundry detergent

. Use a gentle, alcohol-free detergent to get any stains, sweat, and/or residue out of your bras. At the BraBar, we carry the

Forever New Gentle Fabric Powder Wash

, which is formulated to gently wash your bras without breaking them down. 

2 soft towels

. Use these towels to pat down your bra and lay it flat after it's washed. The softer the towel, the better.

Air drying rack & hangers

. This is where you'll put your bra to dry once it's washed. 
Washing bras
For this step, you can either use a clean sink or a large bowl. Fill it with cool or lukewarm water (hot water can make the fabric stretch). Use enough water so that you can fully submerge your bra. 
Now, add your bra to the water. Let it soak for 5-10 minutes. Make sure your bra is fully submerged in the water for deeper cleaning. 
Next up, add a small amount of detergent to the water. You can adjust the amount based on how many bras you're washing. Ideally, you want the water to lather without leaving any residue behind on your bra. About 1-2 tablespoons should be enough. 
Swish your bra around the water to work up a lather. Then, gently massage the detergent into your bra using your fingers, taking care around the cups and underwire. 
After that, drain the water. Then, start rinsing your bra under cool tap water. Avoid squeezing or wringing out your bra; instead, press it gently to remove any lingering soap and water. Continue rinsing your bra until the water runs clear. 
Drying
If there's one thing you should take away from this article, it's this: Never machine-dry your bras. High temperatures can wreck your bra in just one cycle. The heat can change the shape of the cups and damage the elasticity of the fabric. 
Here's how to dry your bra without damaging it:
Start by laying it flat on a towel with the cups facing up. Then, use another towel to pat it dry. 
Finally, slip the straps over a coat hanger, and hang the bra up to dry. To prevent any dents from forming in the moulded cups, we recommend hanging these types of bras to dry. You can use an indoor drying rack or a space in your closet. 
Alternatively, you can lay the bra flat on a towel to dry. Leave plenty of space around the bra for better airflow. 
Your bra may need at least a full day to air dry completely. Trust us: It's worth the wait. That's why it's a good idea to have a few bras in rotation; 2-3 you can wear and 1-2 that are drying from the wash.
Storing your bra
Bonus tip: Once your bra is dry, don't stuff it away in a drawer. Instead, hang it up, or place it in a drawer with the cups facing up. Moulded cups should be stored flat to prevent any dents. It will take up more drawer space, but it's worth it. 
What About Washing Machines?
We've all been there: You're doing a load of laundry, and you're oh-so tempted to throw your bra in along with your clothes. Don't do it! Machine washing bras can drastically reduce their longevity. It can also damage the wires in the bra.
When your bra tumbles around your laundry drum, you risk tearing the fabric and/or causing the underwire to poke out. Cups may lose their shape, and the fabric can stretch out. Overall, it will shorten the lifespan of your bra. 
If you must machine wash your bra, follow these steps:
Fasten the hooks of the bra before putting it in the machine.
Wash it in a lingerie bag (a mesh bag) to keep it separate from other fabrics. 
After that, you can hang your bra to air dry, just as you would after hand washing it. Again, we do not recommend machine washing, but if you must use one, follow the above steps.
Find an Awesome New Bra at the BraBar Today!
Have you put your bra through the machine too many times? It might no longer fit the way it should. You're in the market for a new bra—and this time, you're determined to treat it right. 
At the BraBar, we offer personalized fitting services to help you find pieces that make you feel beautiful. We're committed to helping you find the perfect fit. From full-cup bras to sports bras, our bra store in Canada features a wide selection of bras to suit your needs better. Visit the BraBar today!