It's safe to say that if you're reading this, you're probably wearing a bra. From our early teen years onward, we put a bra on every morning without giving it a second thought. It's an item of clothing most women wear all day, every day. Whether you only own the basics or are a self-proclaimed "bra collector," here are the four types of bras we believe every woman should own.
An Everyday Bra
Every woman needs an everyday bra, one they can wear under just about anything. Some women gravitate toward a formed cup (or foam-lined) bra, believing it's the only type of bra that will offer them the support they're looking for. Did you know that you can also receive excellent support from a lace or fabric cup? Seamed-cup bras are also an option, and although this style won't give you a completely smooth bust line, you may notice increased lift and shape.
Consider investing in two or three different everyday bras in varying shades (neutral, black and something fun and flirty). Your bra fitter would be happy to explore different options with you to help you find the perfect style and fit.
Something That Makes You Feel Sexy
Every woman should feel sexy, and often, sexiness starts underneath – literally! Lace, mesh, a pop of colour, a detailed strap, a daring plunge or a balcony-style cut. The options are endless! Sexiness comes in all shapes and sizes, so be sure to try on as many different styles as possible to discover what makes you feel best. Getting dressed up for a night out feels even more exciting when you love what you're wearing underneath. Kick your sexiness up a notch by wearing a matching panty.
Sports Bra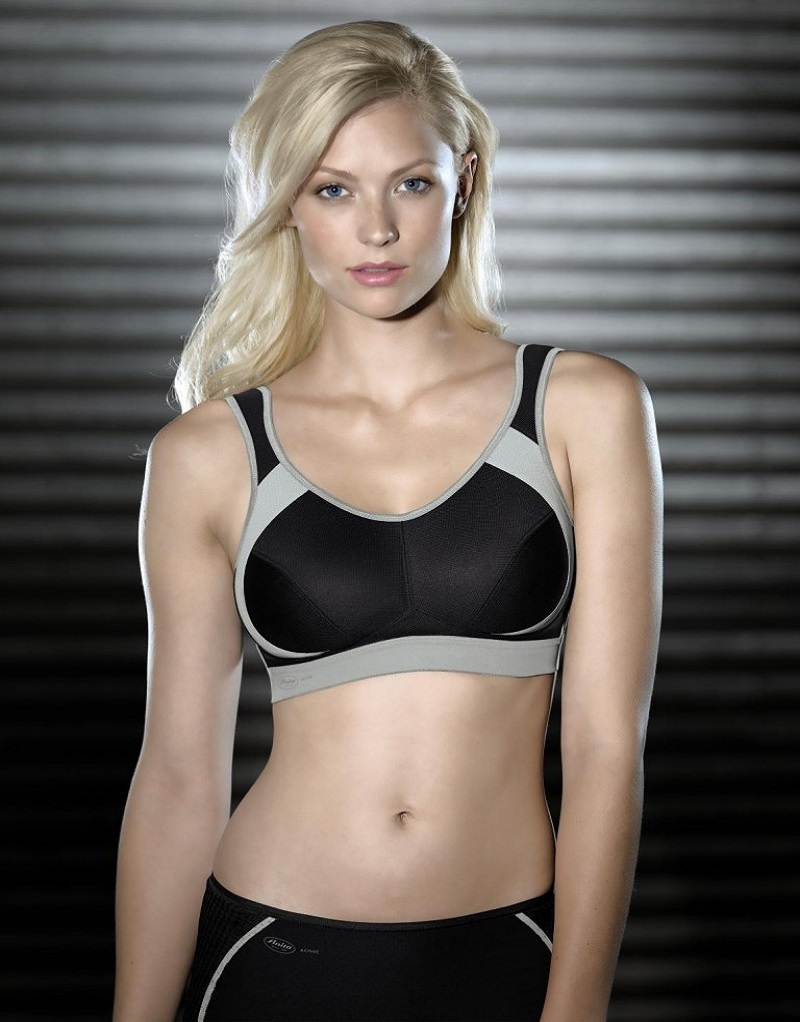 Different activities require different types of sports bras. Light to medium support is excellent for walking and yoga, while a firmer support bra works perfectly for jogging and other high-intensity sports as it prevents bounce. Most of the sports bras we carry use encapsulation technology, which offers separation while giving you the compression-type feel and support. Have a discussion with your fitter about your specific requirements and comfort level. Trust us; a properly fitted sports bra is a game-changer
A Strapless or Convertible Strap Bra
A traditional strapless bra works like a charm with a spaghetti strap or illusion neckline, and they often come with removable straps for versatility. But, did you know that many manufacturers are now producing bras with sewn-in straps that can be converted to racerback or halter using clips that snap into place?
Your strapless bra needs to fit very snug to offer you full support without the straps. There's nothing worse than pulling up your strapless bra every ten seconds at a formal event. Our bra fitters will help you find the perfect fit that is both snug and comfortable.
How many of these bras do you own? Let us know in the comments below! 
Stop by our bra store in Winnipeg for a complimentary fitting and let one of our experienced bra fitters help you find the perfect fit! We also offer swimwear in Winnipeg.