Posted on
By The BraBar & Panterie
Posted in Bras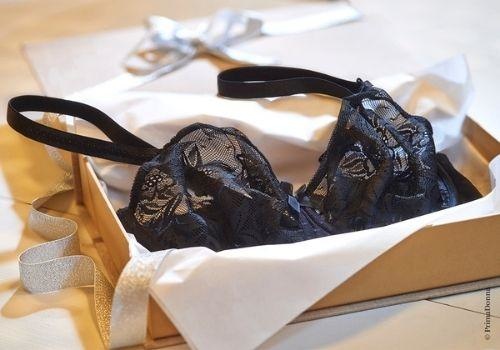 Have you ever found the perfect bra? As soon as you fastened the back and secured the straps, you knew you'd found the one.

Fast forward to one year later: You've noticed your bra isn't fitting the way it used to. What once fit like it was made for you is now frayed, uncomfortable, and unsupportive. 
Letting go of a bra that's past its expiration date can feel liberating. Is it time to toss your former favourite bra? If you notice any of the following signs, you might need to replace it with a new one:
It's Falling Apart
Even if the cups are still intact, other parts might be worse for wear. Nothing is more annoying than falling straps! Maybe the slide adjuster on the shoulder is stuck; maybe the hooks at the back are bent. Either way, your bra isn't providing the ample support you need. 
Without these components, you can't adjust your bra to fit your body. Don't settle for a bra that's falling apart. Give your bust the support it needs with a brand-new bra. 
It's Causing You Pain
You take off your bra at the end of the long day, and—ouch—you notice red marks where your bra dug into your skin. 
Wearing a bra shouldn't hurt. With old bras, the straps might dig into your skin. Maybe the underwire is poking you. No matter the reason, one thing's for certain: You need a new bra.
The Bra Cups Aren't Snug
Is there a gap between the bra's fabric and your breasts? Alternatively, the cups may be too snug and push tissue out of the sides or top. This can feel restrictive, create an unflattering breast shape, and won't offer the support you need. 
You Need a Pick-Me-Up
Having a bad day? Week? Month? Sometimes, when you're dealing with stressful life events—especially ones that are beyond your control—a little "me time" goes a long way in helping you feel better. 
A bra with the straps fraying or a broken clasp won't boost your mood. A new one might be just what you need to relieve some stress.
A recent study found that "retail therapy gives an instant happiness boost and helps fight off sadness". If anything else, shopping can be an effective distraction.
Treat yourself to a bra shopping spree. You deserve it.
The Bra Band Doesn't Fit
Over time, the elastic in the band relaxes and loses its elasticity. If you can pull on your bra band and the fabric doesn't pull back, this means it's time to say goodbye. If your bra feels loose on the tightest setting (or too small on the loosest setting), it's probably time to part ways with it. 
The Cup Is Too Small or Too Big
Our bodies change over time and it can be so gradual that we don't always notice —until one day, you're fighting with the straps and clasps, wondering how your bra used to fit so well.
Perhaps you bought the bra just a few months ago but your body has changed since, possibly due to weight loss, pregnancy, hormone changes, or a new medication.  
It's hard to get rid of a bra you love. But it's not doing you any favours if it doesn't fit quite right. Time to replace it!
Find Your New Everyday Bra Today!
If your bra is no longer comfortable and supportive, it's time to toss it. Our expert bra fitters will help you find one that fits. Whether you need a new go-to bra or one for a special occasion, you're sure to find what you're looking for in our collection. 
From choosing a style to finding the perfect fit, we've got you covered. Our selection of Canada bras is sure to impress. Shop The BraBar & Panterie today!