Posted on
By The Brabar & Panterie
Posted in Bras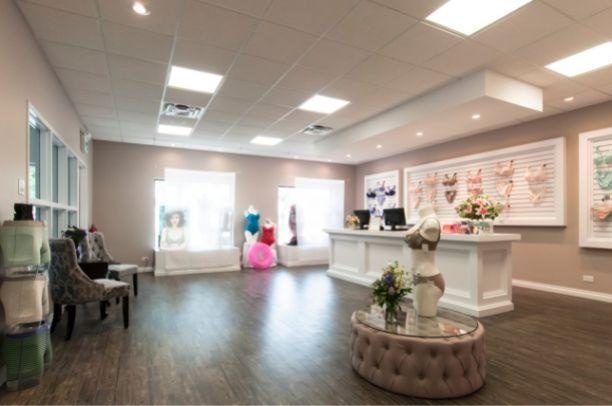 Just like the rest of the world, the fashion industry is constantly changing. A few years ago, we saw more brands announce plus-size clothing lines and promote body positivity. Now, we're seeing a shift away from these terms in favour of one that's all-encompassing: Size-inclusive.
Size inclusivity involves making clothes and lingerie that everyone can wear. It refers to clothing that supports a diverse range of body types.
Inclusive sizing is not about good PR. It's not about profit. It's about making clothes and undergarments that are accessible to people of all shapes and sizes. 
The movement has gained traction, but there's still a long way to go. We're going to explain what it means to be size-inclusive, and why it matters:
What Is Size-inclusive Clothing?
The size-inclusive movement is about supporting all body shapes, all sizes, and all types of people. It's about being as inclusive as possible so everyone can shop for the clothes, lingerie, and comfort they want.
A recent study found that the average American woman wore a size of 16-18. But despite this being the national average, it can be difficult to find women's clothing that's bigger than a size 10. With size-inclusive clothing, the goal is to make shopping a more accepting and accessible experience for everyone. 
Size-inclusive clothing is about more than adding a few extra sizes to a clothing line; it's a philosophy that fashion brands are using to promote body positivity, acceptance, and self-love. 
Size-Inclusive vs. Plus Size
The term "plus-size" can create a sense of alienation among people. Size inclusivity breaks down those barriers. It doesn't put people in different categories solely because of their body type. Instead, it gives everyone the chance to express themselves without feeling like they're part of a different group.
While "plus-size" refers to expanding the size range, "size-inclusive" is about making clothes accessible for all people. To be size-inclusive, brands need to make all their products in a wide range of sizes (not just a select few). For reference, a great example of a size-inclusive brand is Universal Standard, which offers clothes in sizes 00-40.
We've listed a few ways that fashion brands can be size-inclusive:
Use more mannequins

. Humans come in all shapes and sizes—and so should the mannequins we use to display clothing. We love seeing plus-size mannequins in storefronts. It's another way of saying, "

Hey, we make clothes that everyone can wear." 

Feature people with a diverse range of body types

. It's becoming more common to see plus-size models in marketing campaigns, a trend that we hope will continue!

Change the dialogue.

Smaller clothing brands may lack the resources to make a truly size-inclusive range. But if that's the case, it's important to market accurately. Instead of advertising that you offer plus-size clothing (when you only carry an XL), you can advertise it by saying, "

We carry sizes 16-18."

 
Why It's Important in the Fashion Industry
Representation matters. A lack of representation can negatively impact one's self-esteem. When the only people we see in advertising are several sizes below the average, it creates a sense of disconnect from reality and what we think of as "normal" or even "acceptable". Even though petite sizes are far from average, they make up the majority of what we see in print and digital media.
For a long time, the only clothes available in plus sizes were loose-fitting, generic, and incredibly limited. Even when brands advertised plus sizes, they'd only be available for a small portion of the entire collection. With size-inclusive clothing, everyone can find the clothes they want in the sizes they're looking for.
Inclusive sizing is about making all types of clothing available to everyone, from slim-fitting jeans to sexy lingerie. This way, every person can wear clothes that make them feel beautiful. 
What does the future of fashion look like? We hope to see a world where your favourite fashion collections are accessible to all. 
If brands don't adapt to the changing fashion world, their customers might move on to ones that do.
Shop Size-inclusive Fashion Brands at The BraBar Today!
Size-inclusive shopping is becoming the new norm. At The BraBar, we're committed to finding you the perfect fit—no matter what your body type is. That's why we offer bras, lingerie, and swimsuits in a wide range of sizes. We're proud to offer size-inclusive brands for plus-size women, including Elomi and Prima Donna. 
You deserve to feel confident about what you wear. Our personal bra fitters can help with that. To shop our selection of bras and swimwear in Winnipeg, visit The BraBar today!