Posted on
By The Brabar & Panterie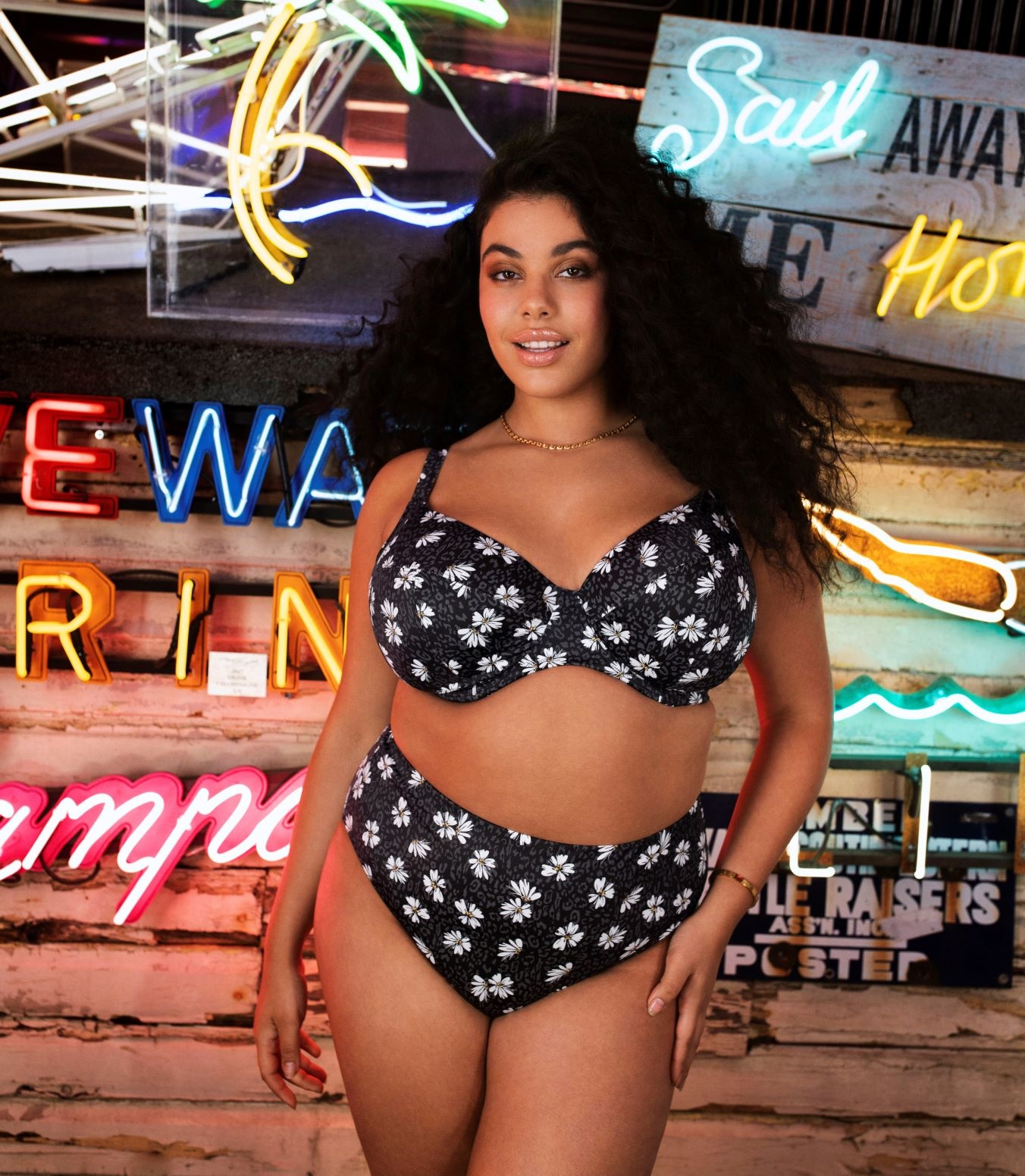 You've waited patiently for over a year; now, it's finally time to plan your next vacation. As more COVID-19 travel restrictions are being lifted, you're free to jet off to a tropical paradise. But before you can plan your getaway, you first need to decide what you're going to wear at the beach.
It's important to travel safely, but you also want to travel in style. You're looking for a new swimsuit that accentuates your curves and sits comfortably on your figure. With so many different styles of swimwear available, it's tough to know where to start. We've put together the top 8 swimsuits to consider when you're travelling in 2022:
What To Consider When Choosing A Swimsuit?
You're looking for swimwear in Canada that's flattering and functional. When you're shopping online or sifting through retail racks, keep an eye out for the following qualities:
Is it supportive enough?
Depending on how much support and lift you're looking for from a swimsuit, you might opt for one with an underwire or shaped cups. If you often struggle to find supportive swimwear, look for bra sized swimwear. These styles are designed to provide the fit and support similar to a bra.  If you're simply looking to lounge on the shoreline, you might opt for cups without structure or wire instead.  
Does it offer UV protection?
Different types of fabric will offer more or less protection against the sun. A one piece swimsuit may cover more of your skin, but you might still get a sunburn if the fabric lacks UV protection. Before making your purchase, consider how different materials hold up in the heat.
How comfortable does it feel?
You want to enjoy the sparkling water, the warm sunshine, and the scenic skyline. What you don't want is to worry about uncomfortable, poorly-fitting swimwear.
Regardless of how trendy the swimsuit might be, if it doesn't feel comfortable, it will probably stay in a drawer. You need swimwear that is breathable, versatile, and designed to fit your body.
How quickly does it dry?
A bathing suit that retains water will weigh you down and leave puddles everywhere you walk. You might prefer pieces that dry more quickly and hold less water.
Finally, when it comes to choosing the right set of swimwear, the most important thing is that you feel good about the way it makes you look. Whether that's in a one piece swimsuit or a bikini top, choose a style that makes you feel confident and chic.
8 Best Swimsuits For A Getaway
What better way to enjoy a tropical destination than with a well-fitting, high-quality, and trendy bathing suit? We've compiled a few of our favourite pieces that will make waves in 2022:
Marie Jo Murica
Looking for a bright and summery bikini? Try the new Marie Jo Murica bikini. This set has a fun pattern, with pops of lime green and bands of white and black. The heart-shaped cups are form-fitted and supportive. 
The design features a playful tie string in the middle, with two metallic clasps around the strings. These trendy tassel ties make this swimwear feminine and chic.
Pair your bikini top with a matching bottom. These bikini bottoms have a band of green around the waist. The strings at the hips ensure that this piece fits your figure perfectly. 
Prima Donna Holiday Sunny Chocolate 
You'll feel the difference that high-quality swimwear makes when you slip into the premium fabric of the Prima Donna Holiday Sunny Chocolate. This delightfully warm colour reminds us of melted chocolate, which is what gives this piece its name. It combines a classic leopard print with a shade of light rust. 
This one-piece swimsuit is designed with a low-cut back and plunging neckline. You can wear the straps over your shoulder, or cross them at the back. Stay on-trend this year with the Prima Donna Holiday Sunny Chocolate one-piece swimsuit. 
Elomi Plain Sailing Bikini Black Daisy
For a bold look, consider the Elomi Plain Sailing Bikini set in Black Daisy. The bikini top will fit just like an Elomi bra, with fully-lined cups and adjustable straps. The design is composed of abstract white daisies, spread out over a backdrop of black and grey leopard print. This bikini top is available in a wide range of sizes, from E-HH cups.
If bikini tops aren't your style, you can also purchase this design in a Tankini Top style. It features a loose, flowy fabric over the stomach area. Near the neckline, there's a small cut-out, which gives this tankini a stylish flair. 
Complete the look with the matching bikini bottoms, which sit higher up on the waist for a slight tummy-tucking effect.
Fantasie La Chiva Smoke
You'll feel like a smokeshow in the Fantasie La Chiva Smoke one-piece.  It has a bright, clear pattern with intersecting lines of black and white. 
This one-piece suit features a beautiful tied-in top and thick, wide-set straps. The V-shaped neckline is both flattering and trendy. Wear this swimsuit to the beach, and you'll enjoy the comfortable fabric with supportive cups all day long.
Fantasie Halkidiki Tankini Orchid 
For a vibrant, floral, and summery look, check out the Fantasie Halkidiki Tankini in Orchid. This eye-catching pattern has pops of magenta, orange, and cyan over a bright pink fabric. The full-coverage cups offer support and shaping. It features ties near the waist so you can adjust the piece to fit your body. Pair this floral top with a simple black bikini bottom to complete your swimsuit look. 
You shouldn't have to compromise style for comfort—when you wear the Fantasie Halkidiki Tankini in Orchid, you won't have to. With a classy pattern and supportive structure, you can't go wrong with this swimwear.
Freya New Shores Bikini 
When you're lounging on the beach, soak up the sun in style with the Freya New Shores Bikini. This bikini has a simple, timeless design with just enough flair to stand out. 
The design uses a soft white fabric with navy blue stripes, which creates a cool and summery look. It's a pattern that's flattering for all skin types. Complement this set with the High Waist Bikini Brief, which sits high on the hips for coverage and shaping. 
Fantasie Palmetto Bay Tankini
You'll be ready to hit the beach in style with the Fantasie Palmetto Bay Tankini. On this swimsuit top, artistic black leaves are spread over an ocean-blue backdrop. It will pair perfectly with black, white, or blue swim bottoms.
This tankini features subtle seams along the sides that hug your figure while pulling in your tummy. You'll find that this piece is ideal for active vacationers; it keeps everything in place while you're riding the waves or exploring caves.
Elomi Indie 7531
Sometimes, you want to be a little covered up when you're strolling on the sand. For that, you can wear the Elomi Indie Tankini Cover Up; it's both flattering and sophisticated. It ties around the neck to create a chic halter design. The split back seam makes it easy for this swimwear to fit over the hips.
The crocheted fabric allows the bathing suit underneath to peek through and keeps you cool under the sun. This piece is made of nylon/polyamide and elastane. It's available in a wide range of sizes, from UK 14-24.
Need a bathing suit to wear underneath? This item pairs perfectly with the Elomi Essentials Bandeau Bikini Top. With the underwire and lightly lined cups, it offers ample support. Wear it as a strapless bikini, or attach the straps if you prefer. 
For those with sensitive skin, the silicone-coated elastic fabric is both gentle and flexible; it helps prevent the top from slipping. 
With the classical black pattern, it's easy to pair these items with other bikini bottoms, swim shorts, or swimwear accessories. 
Looking For A New Swimsuit?
If you're looking for a new swimsuit to wear on your vacation, you have a sea of options to choose from. It might seem overwhelming—we hope that this list helps you narrow it down.
At The BraBar, we offer more than lingerie. We also offer many styles of swimwear designed to fit and flatter. If you're in the market for a new bathing suit, take a look at our online store; we have just what you need to make your next vacation a stylish getaway.